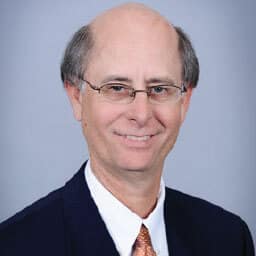 Dr. Kies developed an interest in eyecare after watching families deal with the challenges of diabetic eye disease, cataracts, and nearsightedness. While completing his doctorate in Optometry at Indiana University he served as a teaching assistant to the program. He then joined the staff at the University of Miami School of Medicine in the Department of Ophthalmology where he worked for 5 years. During this time, he gained extensive experience in all aspects of eye disease diagnosis and management by attending grand rounds, presenting lectures, and observing clinical research from multi-center studies of eye disease.
Dr. Kies returned to the Midwest and joined Midwest Eye Center because he was attracted to the busy, multi-specialty practice. Daily, he is responsible for helping patients with eye-related diseases including glaucoma, diabetes, age-related macular degeneration, dry eyes, and refractive pre-op and post-op care, plus cataract evaluation and post-op care.
He has continued with his interests in research, and while at Midwest Eye Center has been involved in studies with excimer laser treatment of PRK, implantable intraocular lenses for treatment of conditions such as presbyopia (the need for reading glasses), and multi focal intraocular lenses for cataract patients.
Dr. Kies says that the favorite part of his job is when he can help patients realize that their lives can be changed through treatments at Midwest Eye Center. "It's great to see the smile of a patient after surgery, when they realize they don't need thick glasses anymore to see." He also recalled how he was able to help a patient with macular degeneration who had given up hope on having vison restored. While there wasn't a surgical or medicine solution, Dr. Kies worked with the patient to find a series of corrective and magnifying lenses that helped restore the patient's ability to do daily tasks and enjoy hobbies.
When he's not working, Dr. Kies likes to spend time with his wife, two childen, and various pets, along with golfing, fishing, and collecting antiques.
Awards & Recognition
Dr. Kies has presented numerous lectures on ocular diseases and received the Optometric Recognition Award for over 20 years of service. He has served as an officer in local Optometry associations and has been recognized for his role as an educator as well as a doctor.
Education
Undergraduate – University of Northern Iowa
Optometry School – Received Doctor of Optometry Degree at the University of Indiana College of Optometry in Bloomington, Indiana.
---